Village of Falconer Community Communicator
Welcome to the Village of Falconer's new community information web page. This page will be used to share a variety of information with you that affects our Village and our residents.
This is an information only page.
If you have questions or comments regarding the content, please call the Village of Falconer office at 665-4400.
---
Prescription Drug Collection Drop Box Now Available Help Keep our Kids Safe from Prescription Drug Abuse
The Jamestown Police Department has installed a prescription drug collection box in their reception area. It is accessible 24 hours, 7 days per week. Community members are encouraged to dispose of any unwanted medications anonymously. An officer will be available if you have any questions.
---
Weekly Collection of Solid Waste and Recycling Information
Household garbage and recyclables should be placed in a container at the curb the evening prior to the scheduled day of collection which is every Tuesday for all resident of the Village.
LIMIT: Three (3) 30-Gallon bags per household.
The following items will NOT be picked up: discarded clothing, toys, furniture, appliances, any wood or yard waste, brush, TV or computer monitors, batteries, tires, liquid waste, scrap steel, carpet and construction waste.
Zero-Sort Recycling is collected at your curb every week on Tuesday. All recyclables go in the same bin.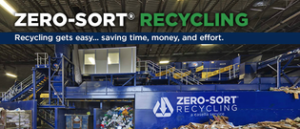 ACCEPTABLE ITEMS FOR RECYCLING:
Cardboard: Cereal boxes, pizza boxes, pasta boxes, shoe boxes
Paper: newspapers, junk mail, envelopes, catalogs, soft cover books, telephone books, brown bags, magazines and inserts.
Plastic: containers #1-#7 (milk jugs, bleach, detergent, shampoo bottles)
Glass: bottles and containers (any color)
Cans: aluminum, tin, steel containers (pie plates, trays, foil)
SYRINGE DISPOSAL: DO NOT PUT SYRINGES OF ANY TYPE IN GARBAGE OR RECYCLING! Call WCA Hospital for information on disposal: 716-487-0141.
HOLIDAY SCHEDULE: Casella observes the following holidays. In the event that the holiday falls on or before the scheduled pick up day, the garbage pick up will be on a one day delay.
*Memorial Day
4th of July
*Labor Day
Thanksgiving Day
Christmas Day
New Years Day
Monday holidays are marked with an asterisk (*).